Patrick Campbell (ProfitWell): Work-Life Balance for Founders
This is a podcast episode titled, Patrick Campbell (ProfitWell): Work-Life Balance for Founders. The summary for this episode is: <p>Patrick says work-life balance is the wrong framework. It's more about work-life fit and finding what suits you best. This is especially true for startup founders, where your work is often all-consuming.</p><p><br></p><p>Episode Highlights</p><ul><li>[00:32&nbsp;-&nbsp;02:30] Thoughts on work/life balance</li></ul><p><br></p><p><strong>Mentioned in this episode:</strong></p><p><a href="https://openviewpartners.com/newsletter/#.YfRAM-rMIuU" rel="noopener noreferrer" target="_blank">Sign up for OpenView's weekly newsletter</a></p><p>Connect with Patrick on <a href="https://www.linkedin.com/in/patrickccampbell/" rel="noopener noreferrer" target="_blank">LinkedIn</a></p><p>Follow Patrick on <a href="https://twitter.com/Patticus?ref_src=twsrc%5Egoogle%7Ctwcamp%5Eserp%7Ctwgr%5Eauthor" rel="noopener noreferrer" target="_blank">Twitter</a></p><p>Subscribe to&nbsp;<a href="https://www.youtube.com/channel/UCaVvQTEaCyt2bbkoAh7wPyg" rel="noopener noreferrer" target="_blank">Blake Bartlett on YouTube</a>.</p><p>Podcast produced by&nbsp;<a href="https://openviewpartners.com/" rel="noopener noreferrer" target="_blank">OpenView</a>.</p><p>View our&nbsp;<a href="https://openviewpartners.com/blog" rel="noopener noreferrer" target="_blank">blog&nbsp;</a>for more context/inspiration.</p><p><a href="https://www.linkedin.com/company/openview-/" rel="noopener noreferrer" target="_blank">OpenView on Linkedin</a></p><p><a href="https://twitter.com/openviewventure" rel="noopener noreferrer" target="_blank">OpenView on Twitter</a></p><p><a href="https://www.instagram.com/openviewventure/" rel="noopener noreferrer" target="_blank">OpenView on Instagram</a></p><p><a href="https://www.facebook.com/OpenViewVenture/" rel="noopener noreferrer" target="_blank">OpenView on Facebook</a></p>
Thoughts on work/life balance
01:57 MIN
Blake Bartlett: Today's episode of BUILD is a follow- up to my conversation with Patrick Campbell, founder and CEO of ProfitWell. In that episode, which we released earlier this week, Patrick and I talk about company culture and the many hard lessons he learned about crafting the right culture at a startup. So make sure to check out that full episode if you haven't already. In today's shorter episode, we're shifting gears to talk about another topic that has lots of opinions, and that's work- life balance.
Patrick Campbell: Yeah, I think work- life balance is, it's the dumbest concept that we talk about. There's probably dumber concepts, but the reason it's dumb is because when you're a founder, I would just argue, even if you're not a founder, you're looking for work- life fit. You spend, let's say, 40 hours doing something, no matter what you're doing. And again, we are in a privileged position where we're not digging ditches every single day. We get to choose what we do. You should find the type of work or the job or the thing that fits with how you want to live. Most people, they want to live for their hobbies or going home or doing stuff on the weekends. All these other things. Founders, we're so passionate about what we do. We want to work on something that we love, and if we love it, we get really excited. And maybe we work 70 hours in a week. And yes, you can take this too far. Yes, you have to tell your teams like, " Hey, I don't expect you to work as much as I am. I'm not taking a vacation. You should take vacations, you should rest." That's not what work- life balance talks about though, but I think it's really hard. And from a numbers perspective, I always am really cautious when I do angel investing or when I talk to early stage founders, even if they're multi founders and they talk a lot about balance and work- life balance. Because, I don't know about you, when I'm building, in the early days, I couldn't have had work- life balance. It just doesn't exist. You just have to do it. Now, could I have done better things to be more organized to be a better operator? Of course. But I don't want to apologize for loving what I do and dedicating to it. And that does mean you have to set up your life, whether it's your loved ones, your friends, et cetera. You got to set the right expectations. You do have to take care of yourself. It doesn't mean you work yourself to the bone, but I just think work- life balance is the wrong type of concept. And even when we're talking about limiting time or stuff like that, if you love what you do, it doesn't feel like work. And I think that's a really important thing to think about.
Today's Host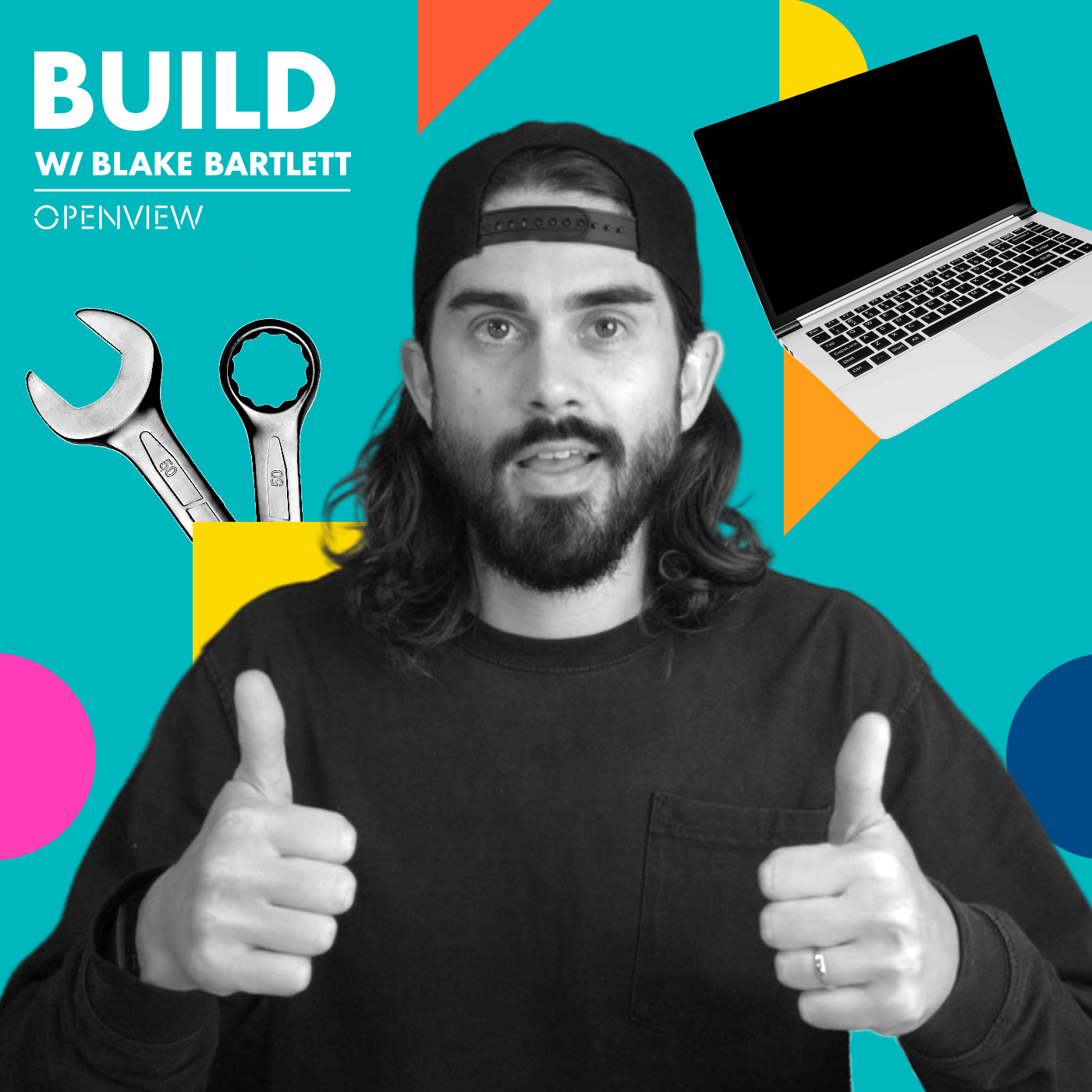 ---
Today's Guests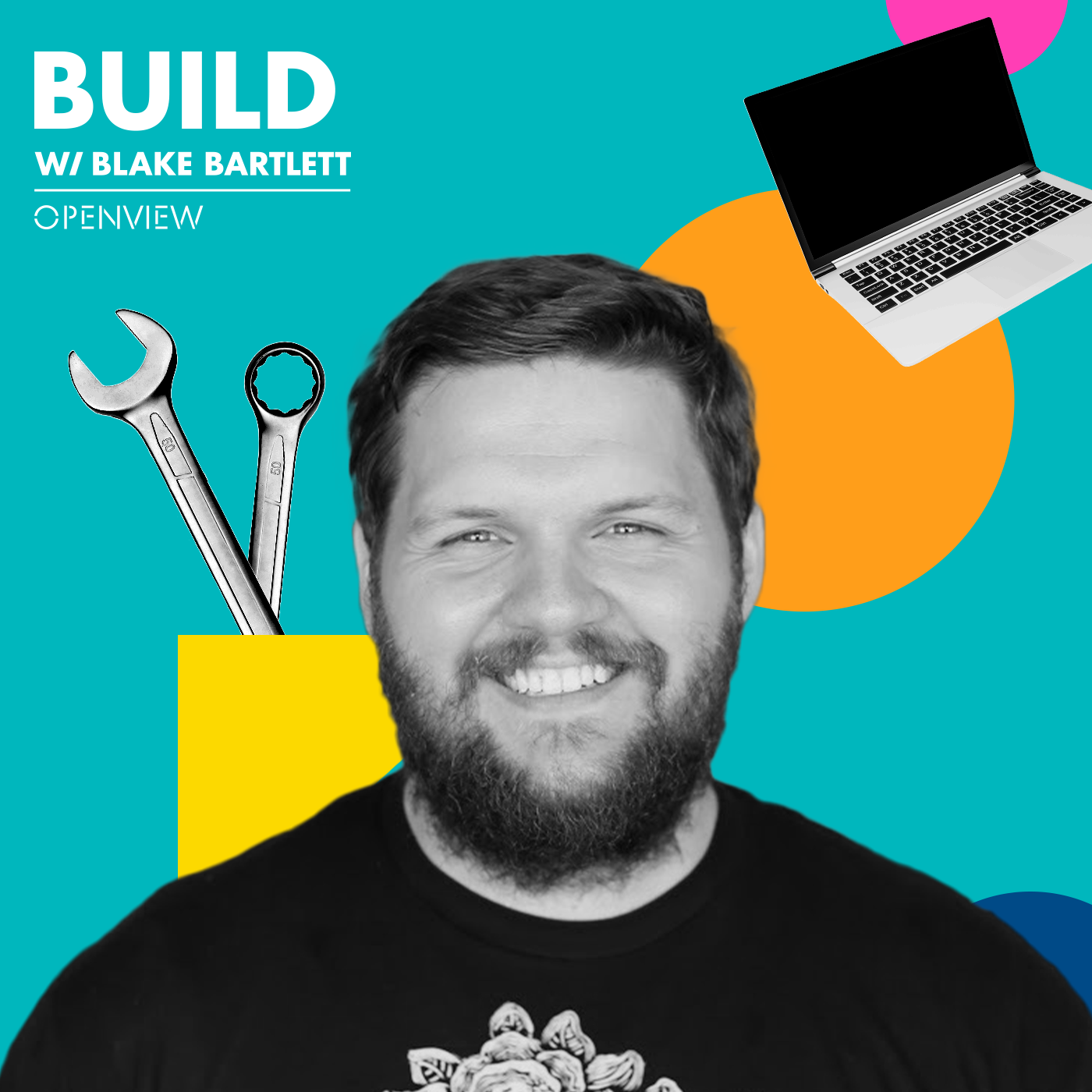 Patrick Campbell is the CEO of ProfitWell (formerly Price Intelligently), the software for helping subscription companies with their monetization and retention strategies. ProfitWell also provides free turnkey subscription financial metrics for over eight thousand companies. Prior to ProfitWell, Patrick lead Strategic Initiatives for Boston based Gemvara and was an Economist at Google and the US Intelligence community.
Connect with Patrick on LinkedIn