Alex MacCaw (Clearbit & Reflect): Everything I've Learned as Startup Founder
This is a podcast episode titled, Alex MacCaw (Clearbit & Reflect): Everything I've Learned as Startup Founder. The summary for this episode is: <p>Alex MacCaw is the founder of Clearbit and Reflect, and his journey with each company has been wildly different. Clearbit took more of a "classic" startup approach—raising VC money, hiring hundreds of people, and working from an office in SF.&nbsp;</p><p><br></p><p>In 2020, he charted a new course by replacing himself as CEO at Clearbit, selling all his possessions and living full-time on a sailboat in the Atlantic. </p><p><br></p><p>And now he's building his new company Reflect in with a totally different approach —building a fully remote &amp; asynchronous "lifestyle" company that decidedly eschews VC money and the other common hallmarks of a tech startup.&nbsp;</p><p><br></p><p>Alex shares everything he's learned as a founder and why he believes building startups should not be one-size-fits-all. </p><p><br></p><p>Blake and Alex talk through: </p><p>(7:07) Pros/Cons of being asynchronous by design</p><p>(09:01) Why Alex doesn't believe in remote work for large companies</p><p>(10:11) Remote work pitfalls</p><p>(14:21) When to replace yourself as CEO</p><p>(15:52) How to find your zone of genius</p><p>(18:31) When do startups hire a CFO or COO?</p><p>(21:14) #1 piece of advice for founders</p><p>(24:14) Things to know before you found a startup (B2B vs. B2C)</p><p>(27:27) Why not raise venture capital</p><p>(28:28) When startups should (or shouldn't) raise venture capital</p><p>(29:40) How Reflect started crowdfunding</p><p>(39:14) What AI and ChatGPT is good for</p><p>(44:13) Best time to start a company</p><p>(46:20) Not all startups need VC funding</p><p>(47:16) Advice for VCs from a founder</p>
Blake Bartlett: Welcome back to the Build podcast. We're trying something super different for today's episode. As you know, we normally dive deep into a single topic with our guests, but today we're throwing all of that structure out the window and going long form with Alex MacCaw on a range of topics. Many folks know Alex is the founder of Clearbit, a product that's used by virtually every revenue team in SaaS today. But back in 2020, Alex stepped down as CEO of Clearbit and he's been on quite the adventure since then. He sold all of his stuff and he now lives on a sailboat in the Atlantic and he even does our interview from the boat over his Starlink connection. And did you know that Alex also started a new company? It's called Reflect and it's a note- taking app and he's taking a wildly different path this time around. First off, he's running the company from his boat with a fully remote asynchronous team, and he's also decidedly not raising venture capital for Reflect and instead going the bootstrapped, customer- funded path. In today's wide- ranging conversation, we touch on everything from boat life to Starlink to all of the lessons that he learned in his seven years running Clearbit to why he's now building a lifestyle business with Reflect. All that and more on today's episode of Build, so let's dive right in with Alex MacCaw. All right, Alex, first thing's first. We have a great background here for you, so you got to explain this. Where are you? What's happening?
Alex MacCaw: I'm in the Grenadines right now and I'm on a boat that I built. We are actually speaking over Starlink and is working fantastically, or at least cross fingers. I am here. This is where I live, pretty much. I sold all my things, I've got this boat and I live on the boat and I do all my programming and working from here.
Blake Bartlett: How long have you been living on the boat?
Alex MacCaw: I have been living off and on since when I bought the boat, which was in December of 2021. Then I sailed it across Atlantic from Cape Town to Grenada. That took a month and then I sailed up in the Caribbean, and then I have been living off and on the boat. Boat life is amazing, but it's also tough to keep relationships and see friends and that kind of thing, especially if they live not on the boat with you.
Blake Bartlett: How did this all come about? Where did the idea to sell all of your things, live on a boat, where did this come from? Has this been a childhood dream or something else come up?
Alex MacCaw: I grew up sailing and I love sailing, so that's key thing because sailing is not for everyone, but for some people the sea really calls too and I'm one of those people. Yeah, it was kind of programmed in me from a young age. Then during COVID, I had, like we all did, a bit of a shake up. What's important in your life? How do you want to spend the rest of your life? Do you want to spend it all working in an office in San Francisco or do you want to explore the world? There's obviously lots of pros and cons to whatever decision you make. It's very specific to the individual but for me, I really wanted to explore and go on adventures and sailing is one of the biggest adventures there is today.
Blake Bartlett: A lot of people left San Francisco around that time, but went to Austin, went to Miami, went to Montana. I didn't hear a lot of people moving to the middle of the Atlantic, so you're definitely the first on that front.
Alex MacCaw: Yeah.
Blake Bartlett: Did you always know that you were going to try to build a company from the boat and work from the boat, or did that come along later?
Alex MacCaw: Yeah, this came along with the same idea. I was forming this crazy plan to get the boat. Starlink has been in the works for a few years and that actually had a huge influence on my plans because I realized the biggest thing I need is connectivity. It's spotty in the Caribbean and it's spotty around the world, but I knew that Starlink was coming. While the Starlink wasn't available when the boat was being built, I knew it was only a year or two out and now it's here. I have it. It's amazing. It is one of the best things I've ever bought in my entire life. I cannot get over the fact that we're speaking through a satellite connection right now. Yeah. That really influenced the decision as well, knowing that I could work from anywhere and have good connectivity and be remote. The other thing is my company is completely asynchronous the way we designed it. We have three other people in the company, and one is in Slovakia, one's in China, and one's in the US, so we have time zone hell so we don't even try and coordinate time zones. We just don't have meetings. It can get lonely, so we'll chat to each other. We actually have a WhatsApp group to communicate, collaborate, and then we call each other every now and again, but generally it's all asynchronous and that is also key to living this life.
Blake Bartlett: Starlink, dumb question. How do you even sign up for Starlink? Do you just go to the website and sign up or is there something you have to do special?
Alex MacCaw: Yep, that's it. Website sign up. They will send you a dish. The dish has no buttons or any configuration, you just plug it in and it orientates itself. It's a multi- faced array, so it doesn't need a gimbal, which is quite important for moving vehicles. It just needs a view of the sky and it just works. You get 150 megabits down and you have practically unlimited internet and no really restrictions. It's obviously changed my life. It's only been possible because the satellites are in low earth orbit and that has only been possible because it's very cheap to put them there now because of all the other stuff that SpaceX is doing, but is I think this technology is going to change the world
Blake Bartlett: Now does it work everywhere?
Alex MacCaw: No. At some point, they're going to take these satellites and they're going to link them together with lasers but until that point happens, the satellites communicate with the ground station.
Blake Bartlett: You went full asynchronous with Reflect for necessity reasons, what are the benefits of going full async and then what are some of the drawbacks of going full async?
Alex MacCaw: Yeah, okay, so the benefits are no Zoom calls. I cannot stand Zoom calls and I've actually had some deep thoughts about whether I'm going to limit my life like this. Because honestly, per it probably limits your career options and all sorts of things in your life by eliminating Zoom calls. For now, that's what I've decided. I went from back to back calls every single hour at my last job to no scheduled calls, aside from the odd podcast.
Blake Bartlett: Is it as amazing as I expected it is?
Alex MacCaw: It's amazing. It is.
Blake Bartlett: Does it get old? Do you ever miss Zoom?
Alex MacCaw: I don't miss it at all.
Blake Bartlett: It hasn't happened once?
Alex MacCaw: I don't miss it one bit. When someone generally tries to schedule something with me, usually I'll put a lot of blockers up. I will tell them to send me an email or just chat to me on Discord or why do we need a call? But, if we definitely do need a call, then I try and keep that asynchronous as well. I'm just like, " Call me on this day. Just try me a few times." Maybe that is a slightly obnoxious thing to do, but it is something that I've decided to do and it's working well for me. Yeah, that's definitely one of the advantages. The disadvantages, if I was to build a proper venture backed startup that was scaling really quickly, I would move to Austin right now and do that in person. I don't believe in remote for big companies, and I know that it's going to anger a lots of people and maybe it's just a personal thing as well. I tend to find that I get a lot more enjoyment when I'm in person, working with a team in an office. I've got a little commute that I cycle along and then I've got the break between work and personal life. I love all of that and I sometimes miss it, so there is definitely drawbacks. But for now, at this point in my life, I've decided I'm not going to work on a venture backed company. I'm going to try and keep something small and do the whole async lifestyle business thing and so far, I'm loving it.
Blake Bartlett: You said not doing remote and if you're going to build a company, going into the office, that's very much your preference, but you also said that you don't really think it works or scales if you're trying to build the next big thing. Why is that? What have you seen there in terms of where remote breaks down?
Alex MacCaw: I don't think humans trust each other unless they meet in person. We have semi- advanced monkey brains. There's something about breaking bread with people, eating with people, that changes something in the psyche and it makes you trust people. It bonds people. That is something that's missing for a remote. To their credit, remote- first companies understand this. If you look at the culture of some of them, like GitLab, it's a very analytical culture. Everything is process driven. There's a checklist for everything and that's the kind of thing you have to do with those companies. They tell their employees, " Hey, you want social life? You want comradery? Go and get some friends. Don't look for that at work. You're not going to get that here." That's fine as well, but it's just not my cup of tea. I love working in person if we are trying to build something massive together, but for something like a lifestyle business, that absolutely can be completely asynchronous and remote and I love it. For sure there are people that are a lot better at me in managing remote teams and I'm sure they think differently.
Blake Bartlett: Now you said if you were doing it the venture backed route, you'd build a company in Austin. Why Austin these days?
Alex MacCaw: Man, don't want to get canceled. I just love Austin. I think it is...
Blake Bartlett: It's all for the barbecue. That's it.
Alex MacCaw: Yeah, exactly.
Blake Bartlett: That's the only reason.
Alex MacCaw: It reminds me a lot of early SF. It's small. It's semi- boring, which is I think quite important for getting good work done. It's not New York where something is going on every second. It's got a really great community. I've got a lot of friends there. I also think it's got a really good work ethic and that is important. There's no getting around it, hard work is how you get successful outcomes. I'm just amazed that we've somehow deviated away from that philosophy in the zeitgeist maybe, at least, but that is what I believe. I would probably go to Austin.
Blake Bartlett: Going back to Clearbit, great journey. Many, many years. I'm sure this could be a multi- hour long conversation over dinner, but biggest takeaways, lessons learned from your first company with Clearbit?
Alex MacCaw: Oh, that's a big question. I ran Clearbit for six years and during those years, I scaled the company up to about 150 people and now it's roughly 180 people. I scaled up the company and I really transformed as a person. I spent the majority of my formative years of my twenties building that company, so I really, really changed a lot. I learned a lot about different things in the business. I'm a programmer. I'm a very technical person, that's my background and I love building product. It was really interesting to learn about go to market and marketing and how to run a big sales team and do operations and do really good finances and hire a CFO. My God, there's just so much to learn. It is fascinating. One of the things I wish I'd done earlier, quite frankly, was replace myself earlier. I ended up replacing myself, like I said, about six years in. We found an amazing CEO, this chap called Ross who came from Survey Monkey and he had a lot more experience than me around running bigger companies. What I realized at the time was that people are good at different things and there's no ego in it. Ross will be the first to tell you that he cannot found a company. He's not going to start a company, but I would also be the first to tell you that I'm not the guy to run a massive company. I don't particularly enjoy it. I think that would be one of my learnings is replace myself sooner and be hyper objective about it.
Blake Bartlett: Yeah. Obviously there are plenty of founders that go all the way and still running their big public company today. There's folks that replace themselves somewhere along the journey, maybe similar point to you, earlier point to you, later point to you. There is no right answer, but is it just a personal preference thing of do you want to do this or is there something else that if a founder's listening right now and is like, " Oh, should I replace myself?" What's the rubric you use to make that decision?
Alex MacCaw: There's this framework that I stole called the Zone of Genius. There's various different zones. I won't go into the full thing, you can find out my blog if you're curious, but there's Zone of Excellence and then there, there's a Zone of Genius. The Zone of Excellence is something that you are very good at, but it doesn't give you energy, and there is a Zone of Genius, which is something that you are very good at, almost exceptionally good at, and it does give you energy. By giving energy, what I mean is the hours just go by. For example, when I'm engineering, when I'm coding, I can just plug away and then look and" Oh, it's dark." Everything fades away, so if you find that with business, then by all means, continue running a business. But what a lot of people find is that they, and this is not just for CEOs. This happens everywhere, especially with lawyers. They're people that find that they're really good at legal stuff and they thought it was going to be a really safe, good career, but they end up hating their lives. This is not all lawyers by any means. Some I know that absolutely love being lawyers, but I know a lot that hate it. I think it's because of this trap where they get trapped in the Zone of Excellence where they're like, " Oh, I'm good at that, so I should do that." I think it should be, " I'm good at that and it gives me energy, therefore I should do that."
Blake Bartlett: Now there's always going to be things that maybe are in the Zone of Excellence or the Zone of Shittiness where it's just like you have to do it.
Alex MacCaw: Yeah.
Blake Bartlett: You can't have the perfect life where it's a 100% Zone of Genius. There's always going to be a little bit of that yin and yang balance, right?
Alex MacCaw: Yeah, there is. I actually, fortunately for me, really enjoy the schlep work with the early stage companies. I love going on Atlas and registering LLC and setting all that up and setting up the Stripe account and wiring up the marketing and the analytics. I like being one of those one man bands that can do all of that stuff. But accounting, finances, no way I'm going to do that stuff. I am going to hire someone to do that. Then at Clearbit, when we were about 20 people, I started looking around for a COO. Actually, this is a really good learning: hire a COO, or even better, hire a CFO way earlier than you think. I would say 30 employees, try and hire a CFO, maybe hire a head of ops to get to that point, but after that, get that CFO. They will transform your life. It'll make us so much better. You can actually have someone competent to ask some of these big questions like when should we raise money? How much should we raise? That's something that I'm not good at, that I hide for, and there's so many jobs like that in the company. Sales, marketing, again, I'm not good at. You just got to hire around yourself and you've got to be exceptionally good at finding the best people in the industry for these roles. Then also firing them when they are not performing, which is probably the hardest part because you say to yourself, " Who am I to fire this industry veteran? I've got no experience." But if you want to build a massive venture scale company, then you have to keep pruning your exec team.
Blake Bartlett: Back on this journey of realizing that you should have replaced yourself earlier and the rubric that you used and all that kind of stuff, I know something that you had done a lot of was leaning into a relationship with a CEO coach.
Alex MacCaw: I was very, very fortunate in that I think that I found the best CEO coach in the world, and he is called Matt Mochary. While he doesn't coach me anymore, he's definitely a mentor to me. I chat with him very regularly and I think the world of him. He really showed me life didn't have to be quite as hard as I was making it out to be. We were about 25 people at the time and things were starting to break down. Suddenly when you start to get to 50 people, everything breaks and you have to put in systems. Matt is a very clear, logical thinker and he's also a empath. Do you remember these empaths from Star Trek that they could just completely read your emotions? That's Matt as well, which is very unusual to have both of those abilities and that makes him an amazing coach. One of my number one pieces of advice is go and find that coach for you, whoever it is, because it's just insanity to try and do this alone. No professional athlete would ever try and win Wimbledon without a coach. That would be nuts, so why do CEOs try and do it alone? It makes no sense. One of the best parts about running a venture back company is that you have the resources to really invest in yourself. I had a CEO coach, I had a therapist, I had a public speaking coach and a trainer. All of those people are basically there to make you the best leader possible and the best performer possible. I always say expense those things because they are part of your performance as a CEO, and you've got to really look after yourself. You've got to really look after your mental health because sometimes, it is absolutely miserable. You need to have that support network when those miserable times happen other, otherwise, you're like, " Well, why am I spending my life doing something that's torturing me?" You need the systems and those frameworks and those people there to support you through that journey.
Blake Bartlett: Now, you went through that whole journey. Clearbit was a company that scaled up, as you described. You did raise capital, you invested in all of the supporting resources, coach, therapist, trainer, public speaking, coach, all of the things. You eventually hired an executive team around you, so you did the whole thing. Now you're starting a different company and you're not taking that path, so tell us about the path that you're taking and why you decided to do it differently this time.
Alex MacCaw: Yeah. One of the things that I really missed when I was running Clearbit was programming. The last maybe three years, four years, hadn't programmed at all. What I eventually understood about myself was programming was how I was creative. I think every human needs to feel that creative energy in their lives and we all feel it slightly differently. Some people feel it by managing a team or by creating the perfect Excel spreadsheet. For me, it's programming. What you'll find is if you are not scratching their creative itch, whatever it may be for you, that eventually you will get burnt out, which is what happened to me. That was number one. I was like, I have to run a business where I'm programming. Then I wanted to try something completely different. I wanted to try B2C, part of it was because I wanted a small team. I wanted a lot of flexibility. B2B is great. In fact, it's a lot easier than B2C to make money in B2B, in my opinion, a lot easier, but it does require a large team. The amount of money you make is fairly linearly scaled with your headcount, which is from program's perspective, it is very frustrating because you just by your natural inclination, love optimizing. That that's the case. I wanted to build a B2C company. I wanted a lot of flexibility. I wanted to travel and I wanted to build something that I used every day, which is one of the other things, nice things about B2C is that that's possible. For me, I love writing so I decided to make yet another notes app and it's called Reflect. Now we have a couple of thousand users and it's growing and it's lovely. I make products for people like me. I make products at Reflect for me, but also our customers. I love our customers and I really connect with them, quite frankly, in a way that I didn't with Clearbit's customers. For me, that gives me a lot of extra energy to invest in the company when you really love helping people that you really love the people that you're working with and your customers
Blake Bartlett: On Some of the things you mentioned, B2C. B2C, you can have more leverage or a smaller team. Why is that?
Alex MacCaw: You almost have to because if your average contract value is for Reflect, we charge like 120 bucks a year. That is not enough to afford any sales rep to sell that, so you have no choice but to automate the entire sales process. Also, the barrier to entry is easier. Companies generally do a bit of due diligence before paying$ 20,000 for Clearbit. They'll do some tests and this and that, and they will probably require to speak to humans. Again, we don't totally trust websites. We want to see if there's a human behind the scenes operating it that we can trust. That's another major difference for B2C. It's like, "Okay, it's 10 to 15 bucks a month. Sure, I'll give it a shot. I'll put on my credit card, see if it works for me or not." It's got a free trial, I'll try that. There's a lot of different differences there. I would not say one is better than the other by any means, but what I have found out is the B2B is a hell of a lot of easier to make money. To be totally transparent, in Clearbit's first year, we made a million dollars. In Reflect's first year, we made a couple of hundred thousand dollars.
Blake Bartlett: Another thing that you're doing differently is you're not going the VC backed route. You said building a self- described lifestyle business, why are you choosing to go that path?
Alex MacCaw: Ah, well, so I don't have to talk to VCs. No, I'm kidding.
Blake Bartlett: I don't blame you.
Alex MacCaw: No, I think this is the future for small companies, raising from your customers. That is the future. Right now, there are a lot of different companies that could be started but that aren't started because people don't realize that this is a viable option. Or they are started and they take VC money and it causes them to self- destruct because they are not part of the venture model. You've got to ask yourself, " Can your company IPO?" And don't dilute yourself as well. Are there any notes apps out there that have IPOs? Don't dilute yourself. If the answer is no, don't raise venture capital because it is a very addictive drug. It's not just addictive to you, it's very addictive to your employees. If you incentivize them with options, then they're going to say, " Hey Alex, when are we raising next? What's my markup? My roommate just made a million bucks at Stripe. What are you doing again? Why are we spending time on working this idea?" Actually, you'll get pressure to grow not from your investors, typically. They don't have to because your employees every day are pushing you to raise the next round and grow and be able to grow a bigger. It makes sense because that's how they're incentivized. They only make a lot of money if the company makes a lot of money or the company's equities worth a lot of money. I wanted to skip all of that and I wanted to see if we could A, just bootstrap initially, and then B, this crowdfunding thing came along. I was like, this is actually really interesting because we can raise from our customers who then get even more involved in the business and feel some ownership there. For them, it's like an expensive Kickstarter that they feel part of. Part of my investor updates, I really go into detail about how we're building the business. They're very different from the updates I would send a venture capitalists, for example, because I know a lot of our investors have never invested in anything before. They feel part of it. They feel ownership. They use the product every day, and then we're going to try and make them a return. The way we're going to try and do that is by paying them a dividend, which is insane in the tech industry. People look at me really odd like why are you doing that? I think it gets around these bad incentives. Let's just say, for example, even if we did a crowd fund, but we told everyone that we were going to try and take another round and they would get a markup on their inaudible. What that would mean eventually is that we would have to have some kind of exit, so we would have to get acquired or IPO. We're not going to IPO. It's a note- taking company. Notion, in my mind, is a company Wiki. That probably can IPO, but a note- taking company I don't think can IPO. Then, I don't want to get it acquired because then we'd have to shut the business down because the acquire would eventually mess up the business, which is what happens everywhere. All these note- taking tools, they get acquired by Dropbox and shut down. I'm sick of having to change different tools because some founder decided to raise venture capital and eventually, a few years later down the line, had to sell the business. There's those bad incentives. Then the other bad incentives is around the actual product features. Venture capital will change the actual features of the product, especially in the B2C company where you are trying to decrease the cost of acquisition. How do you decrease the cost of accession? Add team features. That's why all these notes apps that take VC end up as wikis because you basically go where the money is, so if the money is saying build team features because you want some virality to the company and you want the company to grow really quickly, then you'll build those team features and the single player mode will suffer. The paradox of engineering is that there is no code faster than no code, so the more features you add, the slower the app is. There's no way of getting around that. If you're adding all these company features and team features and different security things that like SOX compliance and all that jazz, your apps is going to get slower and slower and slower and slower. That is a very long answer for why I wanted to avoid all of that and just build an indie lifestyle company. I just think we need more of these companies. I lived in New Zealand for a bit, and one of the frustrating things about New Zealand is there's no Amazon. It doesn't exist, so you're like, " Well, where do I order stuff?" Then you start finding this little cottage industry of all these Shopify stores, like mom and pop stores, two or three people. Sure, it's frustrating initially to find these stores and maybe Shopify should maybe aggregate them or something, but ultimately it's amazing because you start to build a relationship with these people and they really care about the business because they have a lot of agency in their business. All the support is done by the owners or the business. It is paradoxical that a company's best support is done in the first year when the founders are doing the support. With these little cottage industry, mom and pop shops, the founders keep doing the spot. I love all of that. I think we should bring that to tech companies. Let's have a cottage industry of little tech companies that just do one thing and do it well and do it beautifully.
Blake Bartlett: Were there companies or founders that you had looked at or talked to that served as some inspiration or was this entirely first principles like what do I want, what makes sense, and what doesn't make sense that led you to this path?
Alex MacCaw: Yeah, it's sad that there's so few examples. There's some examples that I know about because I know the people involved, but they're not public about it. There's, for example, a company I know that sells SVGs that makes 10 million a year and the founder is extremely happy with that. It's like five people. That was very inspiring, honestly, that you can inaudible something that works. It's simple and scale it to 10 million bucks a year. I know another company that does 50 million does a year. These companies are out there, but the incentive is not for the founders to talk about them if they are doing very well so these founders generally not very public about their successes. Now, Reflect, of course, is not doing anywhere near that amount of money, but I definitely had inspiration from a product perspective. I would say there is this new class of internet apps that are just so beautiful. It's so great to use. There there's a lot of new technology that's just come around in the last couple of years that has made this possible. Things like Vercel and XJS type script, just some of the new APIs in Chrome. It is amazing what you can do. If I look at my doc right now, almost all of it is electron. Some programmers hate this because it's insane that every single app on here is shipping its own browser to my computer. It's not very efficient. It is amazing, they masquerade as native apps, but they actually are whereabouts behind the scenes. A good example of this is texts. com is just a absolutely beautiful app that I use for messaging. I definitely got inspired from a product perspective from some of these apps, but from a business model perspective, it's tough to find really good examples out there.
Blake Bartlett: Maybe getting into Reflect a little bit, you've talked about it, outside of your passion for writing, what made you say, " All right, I want to build a note- taking app"?
Alex MacCaw: I love the technical challenge. It's funny, but building a notes app is one of the hardest things out there. It's nuts that you think, what's complicated about it? It's like there's barely any UI, but when you add end- to- end encryption and real time sync and merge conflicting resolution and a WYSIWYG editor and all of that stuff, then it is a really interesting technical challenge. I wanted to see if I was up to that challenge, basically. That was my initial motivations. It was a tool I want to use every day. I wanted to write. I to build an electron app that was beautiful. That might sound like weird motivations, but that's all resulted in a notes app. I just got lucky that this note- taking tool, this extension of the mind, is going to be really fundamental to the future. I didn't anticipate that. We just added GPT integration to our app and it's awesome. We also added Whisper integration and it's awesome. Whisper is this technology that Open AI released and didn't get talked about much, but it is human level transcription from audio. Now I can take all my notes verbally and just narrate them and they're in there and it's perfect. Sure, this has been available before. We've had narration, but the fact that it's perfect means it's totally different. Now it's actually usable. I've just been very fortunate that my initial motivations, weird and random as they were, resulted in this app where I get to play around with all the coolest tech right now. All the stuff that's coming out like SQLite, wazum, all of this stuff. We're exploring running models on the client and doing spell and grammar correction in these models as well. I have a lot more of these subsequent motivations that have come in I think just had a pure chance.
Blake Bartlett: What are you doing with GPT in the app today?
Alex MacCaw: What GPT is good for in note- taking apps is its good for reducing the amount of text. I don't think it's good for text generation. Typically, I think your notes should be a place where they are your notes and you haven't generated a bunch of crap in GPT. I think it's really good for summarization. You probably heard the saying, I didn't have enough time to write you a shorter letter. Summarization is such an important part of thinking, and GPT does it so well. In Reflect, you select some texts and summarize it and pull out the key points, especially if it's a narration, a Whisper recording, you can summarize all your thoughts. There's a lot there. In the future, who knows what will happen. I do think these AI bots and so on, they will want context about you in order so you can ask it personal questions about your life. Where should I live? I don't know. Who should I date? It's crazy to think about now, but maybe this is possible in the future and the AI will need to know some context about you. What better context is there than your notes?
Blake Bartlett: Should I move to a boat in the middle of the Atlantic?
Alex MacCaw: Yeah, exactly.
Blake Bartlett: Am I the right kind of person for that? Tell me.
Alex MacCaw: Exactly. Yeah.
Blake Bartlett: Yeah.
Alex MacCaw: It's a very tricky problem because of security and your notes are your most personal things in your entire life, your inner- most thoughts, and that's why we have end- to- end encryption inside of a Reflect. But, there's also a lot of power with this AI stuff so we are also exploring how much can we do without shipping your notes to Open AI. How many of these models can we run on the client?
Blake Bartlett: With everything that Open AI is doing now on the LLM side or with Whisper with all the other stuff that they have going on, clearly there's lots of attention and excitement around it and no shortage of tweets and press coverage but to you as a programmer, what's different now? What's different about this?
Alex MacCaw: I don't think anyone expected that we would see these emergent properties just emerge out of big models. We are starting to see chain of thought reasoning out of these big models. It seems nuts that we have something that's actually quite simple that we scale up and we get enough data and now it starts to appear to be thinking. There's a lot of contention around this. Is it actually thinking? Is it actually having understanding? I prefer a layman's approach looking at it and just saying, " Man, if it quacks, it's conscious, it is conscious." We're not at that point yet but I don't think we're far off. I don't think human creativity is much more than pattern matching and extrapolation, so the fact that this all program is doing is predicting the next token, I don't think we can necessarily say that that is it's impossible to get creativity out of that. We will see, but it is absolutely certain that it is possible to build a creative machine because we exist. We are made of atoms. We can build a machine made of atoms that is creative because we are creative. Now, whether we're on the right route or not, we will see, but it's looking really promising. It's like these emergent properties. I asked GPT to write a Valentine's poem to my girlfriend and it wrote a beautiful poem. I don't care if it's just predicting the next character. That's incredible.
Blake Bartlett: Mission accomplished. It works.
Alex MacCaw: Yeah.
Blake Bartlett: That's amazing. Oh, God. Maybe shifting gears a little bit, if you were giving advice to founders or the next batch of YC companies right now, given where we are in the landscape of startups and of venture capital and of everything that's happening and the macro being more bearish than it is bullish these days, what guidance would you give to founders if they're building now, starting now, a new company?
Alex MacCaw: Oh, yes. This is a great time to start a company. Yeah, start right now. I personally don't think anyone should be raising money unless they have a product and some people can't code. I think they should just learn to code. It's not that difficult. Even if you're crap coding, create that initial product. You should be able to find some angels out there. If you can't, find some customers. I think there's no better time to start a company during a recession because as you come out of this recession, then you can scale up, scale up. There's like loads of talent on the market and it's less expensive to run a company. Now you have all this new automation as well. Definitely do not let the recession dissuade you from starting a company. I think there's other great reasons not to start a company like are you any good at that? Do you like that? What's your mental health like? There's a lot of reasons not to start a company and there's a lot of reasons, too, but recession I think shouldn't be one of those.
Blake Bartlett: Like you said, there's also more than one path available and that you're going down a path right now of letting customers fund the business and taking more of a bootstrap lifestyle approach. As you were saying before, that should be normalized that that is a viable path. Also, folks could get in their own head and get in their own way of, " Oh, well venture capital isn't really flowing these days. Is this a bad time to start a company? Am I going to be able to get it funded?" But that's not the only way to build a business.
Alex MacCaw: Yeah, and raising venture capital is not the point of building businesses either. The point is to build something valuable that people pay for and solve a problem. Venture capitalists will find you if you do that. Yeah, I definitely think we need more examples of people running successful lifestyle businesses that are actually very successful businesses in all accounts that are not taking on VC because they don't want to sell the business and they don't want an IPO. I do think VCs should start saying to founders, when they see founders running clear lifestyle businesses, I think they should tell them. Right now, the incentives are not aligned whereas a VC is like, " You know what? I don't want to upset people. I don't want to tell them about the business," so on. Or B, who knows, maybe I'll invest in this lifestyle business and it might be massive later. Only one of these businesses needs to be successful. I don't think it's doing the repetition of VCs any good either so I would say to VCs, if you see something that you don't think an IPO, maybe tell the founder that actually there's another option. There's some really good crowdfunding platforms out there or you can raise angel and maybe try and pay them a dividend. Do something crazy like that.
Blake Bartlett: What other advice would you give to VCs?
Alex MacCaw: Oh my god. Founders have long memories. Founders are like elephants. Just because there's a recession, don't start putting shitty terms in the term sheet. It's not worth it. You're not going to make money that way. It's not helping the startup ecosystem. That's one thing, although I suspect the kind of VCs that are doing that are not going to listen to my advice anyway.
Blake Bartlett: Probably, yeah.
Alex MacCaw: Other advice for VCs, I don't know. Maybe get off Twitter and smell the roses. Life's going to be okay.
Blake Bartlett: That is good advice for everybody. If you live on Twitter, maybe take a break every now and then.
Alex MacCaw: Yeah. Yeah.
Blake Bartlett: It's not real life. Thanks for listening to this episode of Build. If you like what you've heard, leave us a review on Apple Podcasts. Want more insights from OpenView? Follow me, Blake Bartlett, on LinkedIn for daily PLG content, and head to our website to sign up for our weekly newsletter.
DESCRIPTION
Alex MacCaw is the founder of Clearbit and Reflect, and his journey with each company has been wildly different. Clearbit took more of a "classic" startup approach—raising VC money, hiring hundreds of people, and working from an office in SF. 
In 2020, he charted a new course by replacing himself as CEO at Clearbit, selling all his possessions and living full-time on a sailboat in the Atlantic.
And now he's building his new company Reflect in with a totally different approach —building a fully remote & asynchronous "lifestyle" company that decidedly eschews VC money and the other common hallmarks of a tech startup. 
Alex shares everything he's learned as a founder and why he believes building startups should not be one-size-fits-all.
Blake and Alex talk through:
(7:07) Pros/Cons of being asynchronous by design
(09:01) Why Alex doesn't believe in remote work for large companies
(10:11) Remote work pitfalls
(14:21) When to replace yourself as CEO
(15:52) How to find your zone of genius
(18:31) When do startups hire a CFO or COO?
(21:14) #1 piece of advice for founders
(24:14) Things to know before you found a startup (B2B vs. B2C)
(27:27) Why not raise venture capital
(28:28) When startups should (or shouldn't) raise venture capital
(29:40) How Reflect started crowdfunding
(39:14) What AI and ChatGPT is good for
(44:13) Best time to start a company
(46:20) Not all startups need VC funding
(47:16) Advice for VCs from a founder
Today's Host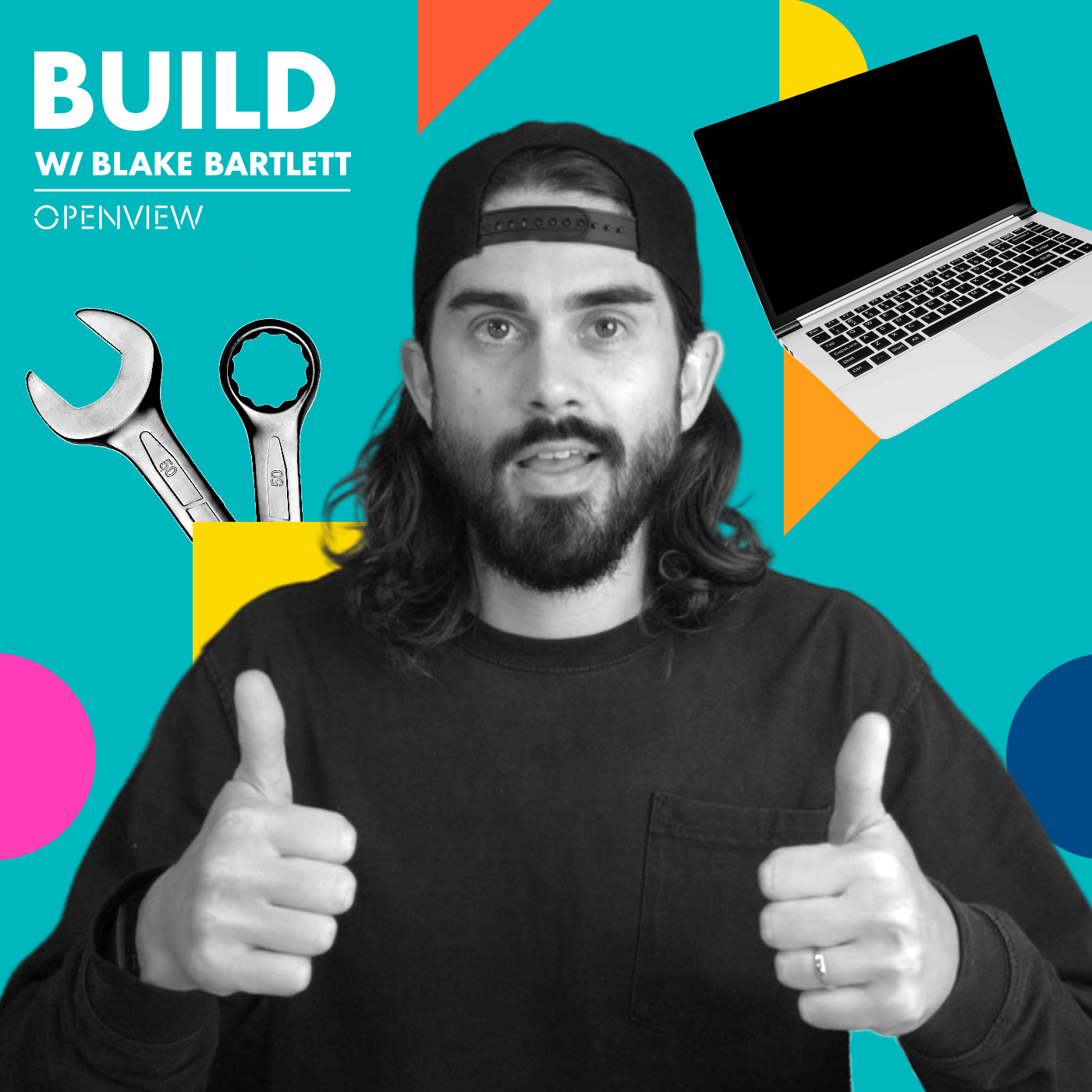 ---
Today's Guests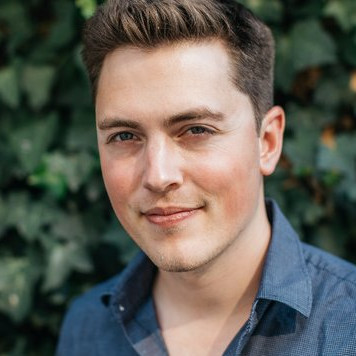 2x startup founder behind Clearbit and Reflect. Clearbit is a B2B data enrichment API for sales & marketing teams. Reflect is a B2C note-taking or notes app for anyone.
Follow Alex on Twitter