Beth Steinberg (Chime): Scaling Your People & Talent
This is a podcast episode titled, Beth Steinberg (Chime): Scaling Your People & Talent. The summary for this episode is: <p>Most startups and VCs focus on headcount growth. Success is often measured in how many times your headcount has multiplied. Scaling your people and talent deliberately requires balancing four factors: culture, structure, talent acquisition, and management systems. Hear how Beth has tackled this at Chime, one of the fastest growing fintech companies on earth. </p><p><br></p><p><strong>Key Takeaways:</strong></p><p>[2:34] The focus usually is on the number of hires; is this the right direction?</p><p>[4:35] Blake and Beth explain why faster is good, but it's not the only thing.</p><p>[5:27] What is a model for scale for the people in talent function and why do you need one?</p><p>[6:00] Beth shares the example of Nike and their use of a model to scale.</p><p>[7:17] Beth talks about a model with four pillars: culture, structure, talent, and management systems and process. She starts explaining what culture looks like in this model.</p><p>[8:02] Beth dives deep into the concept of structure.</p><p>[9:00] Beth shares about talent.</p><p>[10:03] What are management systems and processes about?</p><p>[11:34] Beth explains why there has been a big misunderstanding of what culture is.</p><p>[15:08] Beth expands on why the ideal structure doesn't matter if you have everything else in place.</p><p>[16:50] Structure goes hand-in-hand with culture; it is about clarity, communication, and collaboration.</p><p>[18:14] Beth shares her philosophies and strategies on talent.</p><p>[20:42] Beth talks about retention and the great resignation.</p><p>[22:50] Beth tells more about management systems and processes.</p><p>[25:20] Beth shares what Survey Champions are about.</p><p>[26:11] Beth shares her perspective on where to begin building a model to scale.</p><p><br></p><p><strong>Mentioned in this episode:</strong></p><p><a href="https://openviewpartners.com/newsletter/#.YfRAM-rMIuU" rel="noopener noreferrer" target="_blank">Sign up for OpenView's weekly newsletter</a></p><p><a href="https://www.linkedin.com/in/bethsteinberg/" rel="noopener noreferrer" target="_blank">Beth Steinberg, SVP of People and Talent at Chime</a></p><p><a href="https://www.chime.com/" rel="noopener noreferrer" target="_blank">Chime</a></p><p>Follow <a href="https://www.linkedin.com/in/blakebartlett" rel="noopener noreferrer" target="_blank">Blake Bartlett on Linkedin</a>.&nbsp;</p><p>Podcast produced by <a href="https://openviewpartners.com/" rel="noopener noreferrer" target="_blank">OpenView</a>.</p><p>View our <a href="https://openviewpartners.com/blog" rel="noopener noreferrer" target="_blank">blog </a>for more context/inspiration.</p><p><a href="https://www.linkedin.com/company/openview-/" rel="noopener noreferrer" target="_blank">OpenView on Linkedin</a></p><p><a href="https://twitter.com/openviewventure" rel="noopener noreferrer" target="_blank">OpenView on Twitter</a></p><p><a href="https://www.instagram.com/openviewventure/" rel="noopener noreferrer" target="_blank">OpenView on Instagram</a></p><p><a href="https://www.facebook.com/OpenViewVenture/" rel="noopener noreferrer" target="_blank">OpenView on Facebook</a></p>
Why hiring numbers aren't always the best indicator of successful growth
01:34 MIN
Blake and Beth explain why faster is good, but it's not the only priority
01:14 MIN
What is a model for scale for people in a talent function, and why does your company need one?
01:47 MIN
Four pillars of a model for scale: Culture, Structure, Talent, and Management Systems
06:11 MIN
Structure complements culture, and the equal importance of all elements of models to scale
03:32 MIN
Retaining and engaging talent for the long term
04:51 MIN
Management systems and process, and how to put it into practice in real life
03:14 MIN
Beth shares where to begin building a model to scale
01:49 MIN
Beth Steinberg: There's been a real misunderstanding, I think, of what culture is. And I'm not saying that people don't want a nice office, that they don't want some snacks and a foosball table or whatever. No one's going to turn that stuff down. In many ways in Silicon valley, especially it's been sort of table stakes. I think obviously COVID changed that a lot. But you know what I say to people is, no one's going to be happy about having a LaCroix water if they have a terrible manager. And so I think you have to focus on the things that really matter. It's much more difficult, though, to fix it if you have a terrible manager versus having more snacks. And so I think people talk about culture this way, because it's easier.
Blake Bartlett: Welcome back to the BUILD podcast. I'm Blake Bartlett, a partner at OpenView. The world of SaaS is always evolving and we are here to help you adapt, compete, and win with your startup. The BUILD podcast brings you stories and insights from my conversations with the most successful people in SaaS. In today's episode, I chat with Beth Steinberg, chief people officer at one of most successful and fastest growing Fintech companies around, Chime. After its founding in 2013, the company went on to become a leading neobank, that's now raised over 2. 3 billion in capital from top investors. As you may have guessed, a lot of that capital gets invested into people and talent. The numbers certainly show this, as Chimes headcount has grown to over 1300 people as at the time of this episode's airing. But hiring is only part of the people in talent story for Chime. As the company's top people leader, Beth has driven deliberate and sustainable growth by leveraging a strategic model for scale, that emphasizes four equal pillars, culture, structure, talent acquisition, and management systems. We unpack this model, what it looks like in real life and how to leverage it for your fast growing company. All that and more on this episode of BUILD. So let's dive in with Beth Steinberg. The focus is often on number of hires. From your perspective, do you think that's the right thing to focus on or would you point folks in a different direction?
Beth Steinberg: I would say that that's also been my experience. That that's frequently a question that I'm asked. And when I hear companies talk about how successful they are, they often point to growing 2X or 3X in terms of head count. And I actually am not sure it's the right metric to be focusing on. It can signal some kind of bad behavior in some ways. And what I mean by that is, there's been a lot of over- hiring, that it happens in growing companies. And so I think focusing more holistically on all the different aspects of people and culture is much more informative to kind of the health and welfare and growth of the company than just on the numbers of hires. So I would want board members actually to ask me things about, what does our diversity, equity and belonging strategy look like? Have you done engagement surveys and what are those scores, and what are you doing about it? How are you developing leadership capabilities within the organization, and what is that plan? All of those things are more or equally important to the talent that you're bringing in.
Blake Bartlett: Yeah. You are right out of the gates here, shining a light on an opportunity for a lot of improvement. I think, from VCs and board members more broadly, there is a lot of unhelpful advice that comes and I think one flavor of unhelpful advice is things like go faster. What does it look like to go faster? Why aren't we moving faster? Which really is code for, why isn't the revenue growing faster or is code for why aren't we hiring faster? And faster is good, but it's not the only thing. And you're pointing to the fact that you need to sort of zoom out, not be so myopically focused and focus on the holistic dynamics of people in talent.
Beth Steinberg: I think it was a article that Claire Hughes Johnson of Stripe was quoted in a while ago. That essentially said, sometimes when you're growing at a really fast pace, you have to kind of stop. You have to go slow to go fast. And that has certainly been my experience in a number of different emerging companies that I've been in, in this role or that I've advised. And I think that what I'd like to think about is a model that the company uses to scale and being very deliberate about that model and how they're going to get there, instead of just focusing on how many people can we get in the door as fast as we can.
Blake Bartlett: So that's a really good tee up to unpack what a model for scale is. So I guess what is a model for scale for the people in talent function and why do you need one?
Beth Steinberg: Over time, I think as I've gotten better at this job and matured in this job, I've really found that having frameworks for people to think through has been incredibly important. And a model that I have used for quite a while around scale is actually one I used at a very large company, Nike, that's where I first got introduced to this model. And Nike obviously has had amazing financial results over the years, but there was an inflection point where two things were happening at Nike when I was there. Number one, things were evolving to a much more digital world and Nike had never really been a digital player. And also that there were a number of people who had been at Nike in the top hundred positions for many years. They were likely going to retire and there was no succession planning at all. And so we used a model to look at strengths and gaps in each area. And that model was culture, structure, talent, and management systems, and process. And it was in a diamond shape to show that these were all equal of importance in the graceful scaling of a company.
Blake Bartlett: Go it. So I guess breaking down this model, and I think that's a really helpful sort of tee up to understand the context in which you sort of encountered it at Nike, why it was so necessary. Because there was myriad set of challenges that you were facing on the people and talent side. And so very clarifying to have these four pillars or these four points of the diamond. So if we sort of start and go one by one, the first one is culture. So what's culture all about in this model.
Beth Steinberg: Yeah. And let me say one other thing to that. In my experience using this model in more emerging companies, I have found that there has been a focus on two and not four, which I'll talk about when we go through what each component looks like. Everybody kind of has their own definition of culture in many ways. How I view culture is, what happens when nobody's watching. So what are the norms? What are the operating principles? How do people treat each other when it's not manufactured artificially? So that's how I think about culture. It's obviously critically important to the scaling of any company. The second, is structure and structure is literally who reports to who, what is the organizational structure? My theory about structure is, almost any structure can work if you have the right components in terms of how you're running the company. So more importantly around structure, it's areas like clear roles and responsibilities. Are there two teams that essentially have the same charter that are unaware of that? Are there areas of conflict because the roles are not clear for people. And I think when this happens, which inevitably happens, I think in any company I've ever been at, there becomes disharmony, which can cause cultural issues and quite honestly can impact the business outcomes. So I think structures' often underappreciated and really not looked at carefully enough. The next big bucket is talent. And I'd say this is one that most companies know to focus on, but I would like to broaden that definition a little bit. And so when I think about talent, it's not only bringing people in the door. So talent acquisition is obviously critically important to all companies. You need to have people who are going to do the work and going to be stewards of the culture, but you also need to think about how you develop talent. What you're going to do with people once they get in the door. Long- term thinking about talent, which is very, very overlooked in emerging companies. And we can talk about this more, having a really robust talent planning process within the company to not just be thinking about, what are we doing in 2021, but what should we be doing in 2022 and 2023? And kind of getting ahead of it in a much more organized and systematic way. And then management systems and process are just what it sounds like. So it's, what are the technology tools that you're using to automate? What are the processes around things like headcount planning, around performance feedback? Do you use a rating system? Do you have calibration processes? So all of these things that you really need to indoctrinate into the way that people work at a company, in order to have a sense of things not being chaotic and really have systems and structures and processes to get work done. So that's kind of the big points of each aspect of the model.
Blake Bartlett: So unpacking them a little bit more. I think that this first one of culture is super interesting because I agree with you. Everybody talks about culture, but culture is in the eye of the beholder. In terms of the definition, everybody sort of defines it differently, thinks of it differently. And a lot of times, especially in the startup world. But I like the way you described it, which is, it's what happens when nobody is watching? What happens when nobody is looking? It's kind of more the work norms of how we behave, how we operate, how we sort of cooperate and collaborate together as a team, which kind of starts to get a bit to mission, vision, values, those types of things, right?
Beth Steinberg: Yeah, it definitely does. In my opinion, I think it's changing a little bit, but in the world of technology, which has been my world for many years, there's been a real misunderstanding, I think, of what culture is. And I'm not saying that people don't want a nice office, that they don't want some snacks and a foosball table or whatever. No one's going to turn that stuff down. In many ways in Silicon Valley, especially it's been sort of table stakes. I think obviously COVID changed that a lot, but you know what I say to people is, no one's going to be happy about having a LaCroix water if they have a terrible manager. And so I think you have to focus on the things that really matter. It's much more difficult though, to fix it if you have a terrible manager versus having more snacks. And so I think people talk about culture this way, because it's easier. And I think about this a lot, that in many ways, I would say the VC world and the startup world, we kind of set people up for failure in many ways. Because when someone is a first- time founder, a first- time leader, we have this really warped assumption that they know how to lead people and that they know what to do to address conflict. And what I say to people is, how would they know how to do this? This is not something that you get by osmosis, leading and managing people is a skill and a craft, and it should be treated as such. It shouldn't be just something that is a nice adjunct skill that you think people are going to develop on the job. So I think that has to change. To be fair, I do see that changing a lot, which is really interesting and a great development, I think, in the world that I work in.
Blake Bartlett: It's interesting you describe it that way, because I do agree that what is true about all founders is that they are entrepreneurs. But I think a lot of times we then assume that entrepreneur is synonymous with leader, is synonymous with manager, is synonymous with mentor. And if you're somebody who's a great technologist and built a really cool product, therefore you should be good at all of the other things that are synonymous with being an entrepreneur. And it's not that way. These are skills that you develop. They're really hard skills to develop. Nobody has them innately. And they're just as important as how cool and differentiated is the technology.
Beth Steinberg: That's right. And I think in terms of building enduring companies, those skills are really what will be the cornerstone of your financial success, in my opinion. And whether people stay or go, right. We need to pay a lot more attention to it than we do.
Blake Bartlett: Shifting gears to the second point of structure. What I heard from your description of that is, that it's not so much around finding the magic structure that is the objectively best structure for building a company in the world, which I do hear the conversation a lot of times is around that. It's like everybody's kind of looking for that. Like what's the magic bullet on org design or org structure? And what I heard from your description is, it's not about finding the magic bullet. It's just about having clear definition, and making sure that there isn't overlap and that all of the puzzle pieces fit together. And that people know what the puzzle pieces are and what their job is, what their team's function is. That's kind of what I was hearing from your description of structure.
Beth Steinberg: Yeah. I would say that's exactly right. I often get people asking me," What's the ideal structure here." And it almost doesn't matter if you have everything else in place. So for example, if you have very good lines of clear communication, clear points of collaboration, real clarity and ownership on roles and goals, why does it matter where things report necessarily? And people over indexed on what is that magic bullet of structure. And they don't really unpack, why isn't this structure today working? What are the components that are making us struggle here? And what I often do, which can be unpleasant in the moment is make people sit in the room like adults together and hash out why isn't working. It's very rarely because the literal structure, the lines on the org chart don't make sense. It's because we thought we were in charge of this. You think you're in charge of this. We are doing this and you're not telling us. And we feel this way. It's usually around the clarity, the communication and the collaboration
Blake Bartlett: Back to the illustration of this being a diamond. And that versus a hierarchy, all of the points are equally as important. And then they are also complimentary and self- reinforcing. I'm seeing some sort of complimentary elements between culture and structure, because you could have done all of the right things on culture, but then if structure's a mess, it means that people are going to be stepping on one another's toes. There's going to be a ton of confusion. People are then probably going to get pissed off at each other because it's confusing. And so that will then degrade culture. And so you kind of can't have one without the other. crosstalk.
Beth Steinberg: You can't. Now what I would say is, especially in growing companies, you do need to focus and plan on how you're going to address all these things, because it's hard to address everything at the same time. And what I see is companies really focus on culture. It may be an ill advised definition of culture, but every company knows that having a culture is important. Every company knows that bringing in great people is important. And so I think those are often the focus in the beginning. That's fine. As long as you do the other two, the structure and the management systems and process as a close follow on. Because if you don't do that, you're going to have a lot of smart people who might be highly frustrated because there's lack of clarity around what success looks like or how they collaborate with teams. And then that's going to deteriorate your culture over time.
Blake Bartlett: So the third pillar is a very meaty one and it is definitely one that gets a lot of attention, especially today, given the environment and that's around talent. And so you already started to unpack that a bit, which is that, a lot of folks, when they think about talent, it's just about recruiting and acquisition. That is certainly important, but it's not the totality of it. So how do you approach talent here? What's some of your philosophies and strategies on talent?
Beth Steinberg: I'm at a company that's grown 5X over the last 18 months, and that's been great. It's been hard, but it's been a great experience for us. But we are now making ourselves slow down because we are thinking about really long- term planning around talent. So looking at the end of 2022 and thinking about, what are the competencies? What are the skills that we're going to need not today, but in the future? And how do we start developing relationships with people now, in service of the future? How do we start developing people internally now? So they can be set up for success in the future? How do we think about engaging and really reaching out to traditionally underrepresented groups to make sure we're reflective of our community and of our members. And so, those things are things that happen fast, right. Those things are things that are going to take years and planning. And so bringing people in today is important, but really planning on what you're going to do with people in the future is critical. And I think I don't have the stat in front of me. If you think about people who are newer to the workforce, career development and competency development is one of the most important areas that they look to, in terms of their own engagement and satisfaction in their jobs. And oftentimes that companies just do not focus on that at all.
Blake Bartlett: Yeah. I definitely notice that a lot of the conversations around talent, it's specifically around and in the language that folks even use it's, how do we attract and retain top talent or superstar talent or rockstar talent? Whatever the saying is that you want to use. But attract and retain is a very different word than what you used, which was engaged.
Beth Steinberg: Very different.
Blake Bartlett: And engage, that to me, if you engage employees, that is both engaging them in their development, engaging them in their output, engaging them in their connection and belonging to your culture and to your organization. What's going to happen on the back end? You're going to retain them, right. But it was focusing more on the inputs of what leads to retention, as opposed to just, do I need to change the number on your offer? What do I have to do to keep you? That's kind of not putting first things first.
Beth Steinberg: I think that's right. Obviously now there's a lot of talk about retention, the great resignation, and that's a real thing happening now, and it's going to continue to happen. When I think about that, we often go to the easiest thing and that's money. That's rarely what is driving people to leave? I mean, smart people, talented people know this is their market. They have a number of different options where they can make a lot of money in a number of different companies. What they can't do or get at every company is a manager who deeply cares about them as a human being, a manager who cares about their development and works to make sure that they are getting... Not just promoting them, but they're actually developing the skills and the competencies to set them up for success long- term. A company that is mission- driven and really rooted in their values. We often miss the point on retention and I would really recommend to people that... When I wrote something out for my company about this to share with leaders, every one- on- one you have with your team, at the end of it, you should say, what do you need from me? What can I do for you? And to have that dialogue where people can say to you," I'm super burned out. I have too many priorities and I don't know what to do about it." Well, that is your job as a leader to fix that. That is your job. And so I think people overcomplicate retention and think it's more equity and it's this, and it's promoting people artificially. It is usually not about that at all.
Blake Bartlett: Yeah, I do find a lot of times the easy emphasis is to just praise the person, give them external visibility, promote the person, give them more money. All of those things are good and fine and necessary, but they don't sort of solve for underlying issues. Great perspectives there. So rounding it out and bringing us home with the fourth and final pillar, which is management systems and process. Tell us a little bit more about this and how you see it coming into practice in real life.
Beth Steinberg: As companies scale, this can really be a help or a hindrance to you. So things that are very clear and defined, like what is your compensation philosophy and process? What is your promotion process? How does it work? How do people have career development? What do career ladders look like? What is your process for developing people? For managing performance? All of those things should not, in my opinion, be ad hoc. They should be clear. They should be defined. They should be iterated over time. One thing that my team does that I think has made a very big difference is, we really... Proud source is probably a bit of a exaggeration, but we get a cross section of employees to look at things like, here's how we're thinking about the performance feedback process. What do you think? Does this work for you? What would you do differently? And we really try to make sure that it works for the people and that it is clearly defined, it's on our intranet. Everybody can see how it works. Because in the absence of clarity around some of these areas, it starts impacting your culture because people think decisions are made ad hoc. People think that bias is brought into these things, and you need to have a lot of clarity around what are you doing and why are you doing it? And then I think you also need to be open to taking feedback about it. Being in this field for a long time, it's evolved a lot. And early in my career, gosh, probably in 2005, I would say when I was at Electronic Arts, we were doing this feedback system that everyone hated. And I just thought to myself, why would we do something that's supposed to help people succeed, that everyone hates. This doesn't work. And I really started changing the way that I thought about some performance feedback systems that's played out over time, that you really need to do things that work for the company and for the people. An example where myself and my teams have done this for many years is things around an engagement survey. So usually that would just be HR giving it to people. And I don't do it that way. We get these cross section of people called survey champions from every single department. We show them every question that we're going to ask. We get feedback on it. We show them how the system works. So they can really talk about with confidence, this is a confidential system. Nobody can see anything. And then we actually show them all the data. We get them to talk to their teams about the data. This shouldn't be an HR process. This is for the company. This is for the people and you must incorporate the people to make it for the people.
Blake Bartlett: So in closing, if we have folks listening right now, which I am sure that we do, that are listening to this and saying," Oh my goodness, I'm doing it all wrong. I need a model for scale. Where do I begin?" What's your perspective? Where should they begin?
Beth Steinberg: A great place to start is to take culture, structure, talent management systems, and process, and really think through, both at a company wide level and at a functional level, strengths and gaps in each area. And really try to figure out, hey, here are the things that we're doing really well in these areas that we should keep doing. Here are the things that we're not doing or we need improvement, prioritize those things and get a plan around turning those opportunities into strengths. And I think it's a really enlightening exercise for people to do. And it gives you a place to start. And a lot of the work for people in talent is not immediate. It's long. It's hard. It takes years. My team's okay. Ours don't change over two years. We stay the course. And I think that's what you need to do when you build a plan around a scale model.
Blake Bartlett: Well, as with most things in business, people and talent is a mix of art and science. But I do think that most people just presume that it's all art. It's humans, it's people, therefore it's a learned skill, it's an art. But this framework in walking us through your model for scale, the different pillars of it, some of the ways you think about it, helps for me to demystify and show that it's not art. It's not a dark art. It's not something you just hope and get lucky on. There's a science around it. There's a structure around it. And there's a lot of ways to generate the outcomes and the business results that you want to see on a predictable basis. So this has been incredibly clarifying, super helpful to me. So thank you so much, Beth.
Beth Steinberg: Thank you, Blake.
Blake Bartlett: Thanks for listening to this episode of BUILD. If you like what you've heard, leave us a review on Apple Podcast and subscribe to stay up to date with all the new episodes. Want more insights from OpenView, follow me, Blake Bartlett on LinkedIn for daily PLG content and head to our website to sign up for our weekly newsletter.
DESCRIPTION
Most startups and VCs focus on headcount growth. Success is often measured in how many times your headcount has multiplied. Scaling your people and talent deliberately requires balancing four factors: culture, structure, talent acquisition, and management systems. Hear how Beth has tackled this at Chime, one of the fastest growing fintech companies on earth.
Key Takeaways:
[2:34] The focus usually is on the number of hires; is this the right direction?
[4:35] Blake and Beth explain why faster is good, but it's not the only thing.
[5:27] What is a model for scale for the people in talent function and why do you need one?
[6:00] Beth shares the example of Nike and their use of a model to scale.
[7:17] Beth talks about a model with four pillars: culture, structure, talent, and management systems and process. She starts explaining what culture looks like in this model.
[8:02] Beth dives deep into the concept of structure.
[9:00] Beth shares about talent.
[10:03] What are management systems and processes about?
[11:34] Beth explains why there has been a big misunderstanding of what culture is.
[15:08] Beth expands on why the ideal structure doesn't matter if you have everything else in place.
[16:50] Structure goes hand-in-hand with culture; it is about clarity, communication, and collaboration.
[18:14] Beth shares her philosophies and strategies on talent.
[20:42] Beth talks about retention and the great resignation.
[22:50] Beth tells more about management systems and processes.
[25:20] Beth shares what Survey Champions are about.
[26:11] Beth shares her perspective on where to begin building a model to scale.
Mentioned in this episode:
Sign up for OpenView's weekly newsletter
Beth Steinberg, SVP of People and Talent at Chime
Follow Blake Bartlett on Linkedin. 
Podcast produced by OpenView.
View our blog for more context/inspiration.
Today's Host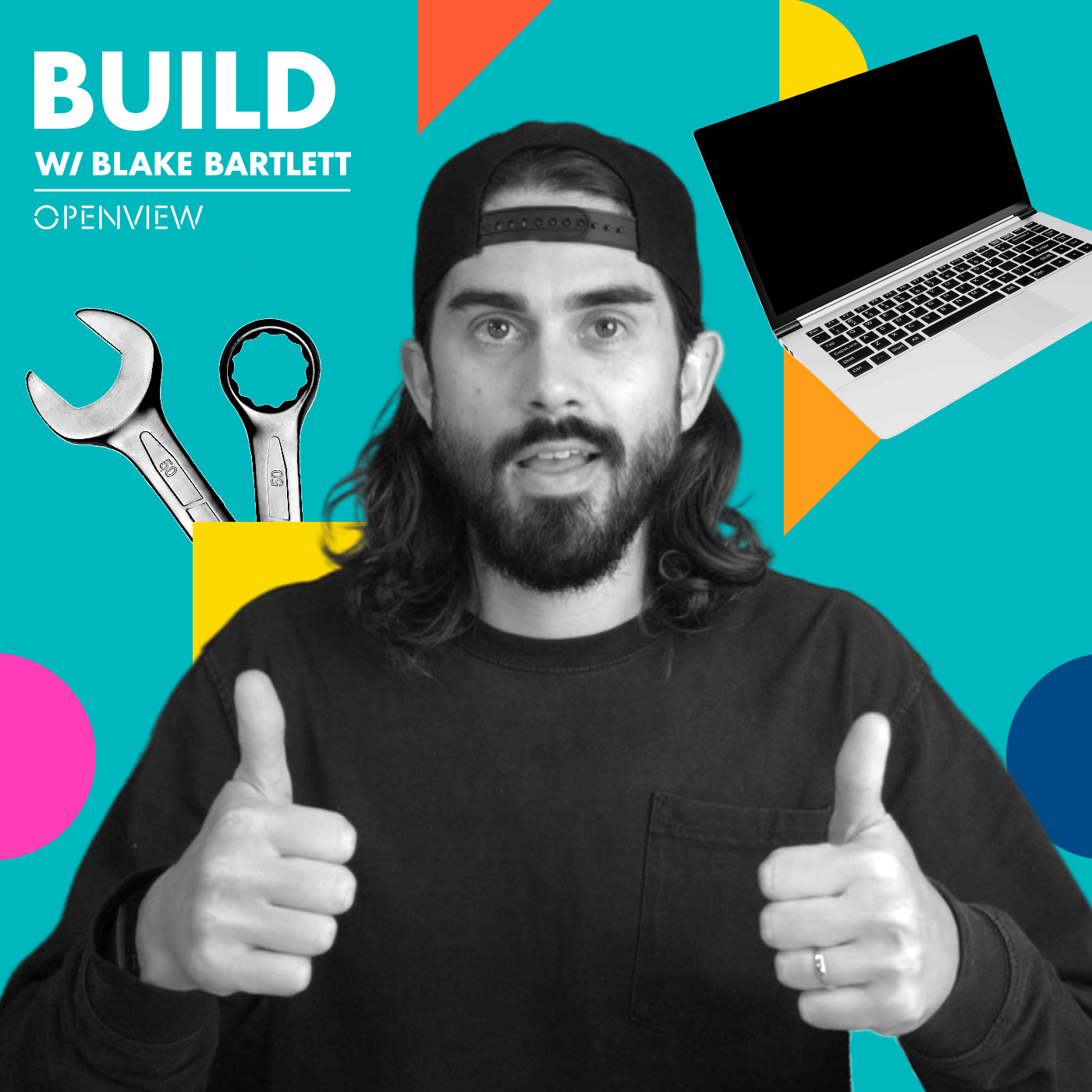 ---
Today's Guests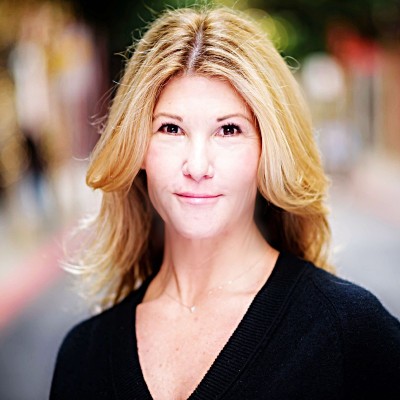 Beth Steinberg
|
Senior Vice President, People and Talent
Beth Steinberg has over 20 years of experience in organization development, talent strategy, and leadership development. Her focus has been to help leaders and companies with complex organizational and growth issues. Beth focuses on driving useful employee programs, leadership coaching, executive development and organizational development for companies in both technology, and consumer goods and services companies. Beth has a proven track record of partnering with companies to help them scale for a successful outcome. Examples include: Rypple -- Advisor, Acquired by Salesforce, December 2011 Facebook -- IPO, May 2012 BrightRoll -- Acquired by Yahoo!, December 2014 Sunrun -- IPO, August 2015 Hackbright Academy -- Advisor, Acquired by Capella Education, April 2016 WorkLife -- Advisor, Acquired by Cisco, October 2016 Jhana Education -- Advisor, Acquired by Franklin Covey Company, July 2017 Tenor -- Advisor, Acquired by Google, March 2018 Beth has her BA in Psychology from San Jose State University and took part in the Executive Program at Stanford University. Beth is certified in multiple MRG assessments and in the Hogan Assessment. She is also an International Coaching Federation Certified Leadership Coach. Beth is an advisor Felicis Ventures, Riverside Capital and Molekule. Beth is very involved with the State Department's TechWomen Program. The program supports STEM careers and education in the Middle East, Central Asia, and Africa. Beth is a former board member of Social Venture Partners International (SVPI), Collective Roots and Hidden Villa.
Connect with Beth on LinkedIn