Sara Varni (Attentive & Twilio): PLG x Marketing
This is a podcast episode titled, Sara Varni (Attentive & Twilio): PLG x Marketing. The summary for this episode is: <p>What does marketing look like in a PLG model? Marketers know that PLG changes things, but does it change everything? Sara makes the case for finding the right balance between novel strategies and long-standing best practices for PLG marketers. </p><p><br></p><p><strong>Mentioned in this episode:</strong></p><p><a href="https://openviewpartners.com/newsletter/#.YfRAM-rMIuU" rel="noopener noreferrer" target="_blank">Sign up for OpenView's weekly newsletter</a></p><p><a href="https://www.linkedin.com/in/saravarnibright/" rel="noopener noreferrer" target="_blank">Sara Varni, CMO at Attentive</a></p><p><a href="https://www.attentivemobile.com/" rel="noopener noreferrer" target="_blank">Attentive</a></p><p>Follow <a href="https://www.linkedin.com/in/blakebartlett" rel="noopener noreferrer" target="_blank">Blake Bartlett on Linkedin</a>.&nbsp;</p><p>Podcast produced by <a href="https://openviewpartners.com/" rel="noopener noreferrer" target="_blank">OpenView</a>.</p><p>View our <a href="https://openviewpartners.com/blog" rel="noopener noreferrer" target="_blank">blog </a>for more context/inspiration.</p><p><a href="https://www.linkedin.com/company/openview-/" rel="noopener noreferrer" target="_blank">OpenView on Linkedin</a></p><p><a href="https://twitter.com/openviewventure" rel="noopener noreferrer" target="_blank">OpenView on Twitter</a></p><p><a href="https://www.instagram.com/openviewventure/" rel="noopener noreferrer" target="_blank">OpenView on Instagram</a></p><p><a href="https://www.facebook.com/OpenViewVenture/" rel="noopener noreferrer" target="_blank">OpenView on Facebook</a></p>
DESCRIPTION
What does marketing look like in a PLG model? Marketers know that PLG changes things, but does it change everything? Sara makes the case for finding the right balance between novel strategies and long-standing best practices for PLG marketers.
Key Takeaways:
[2:11] What does Sara make of the rise of PLG? How does she define it, and why does she think it's taking hold in the SaaS world today?
[3:40] Sara talks about her own experience at Twilio with PLG.
[6:02] How does the rise of PLG change marketing?
[8:15] Sara explains the shift in PLG content from why to how.
[9:07] What is the role of brand in PLG?
[11:00] What doesn't change in relation to marketing in the PLG world?
[14:41] If someone is trying to embrace PLG for the first time at a company, but the CEO or his/her peers are skeptical, what advice does Sara have for folks in that position?
[17:35] If your CEO and peers are pushing hard for PLG and you may agree in principle, but you're also worried about this idea of overcorrecting on PLG and you need to play the role of the breaks, what advice does Sara have for somebody that might be in that position?
Mentioned in this episode:
Sign up for OpenView's weekly newsletter
Follow Blake Bartlett on Linkedin. 
Podcast produced by OpenView.
View our blog for more context/inspiration.
Today's Host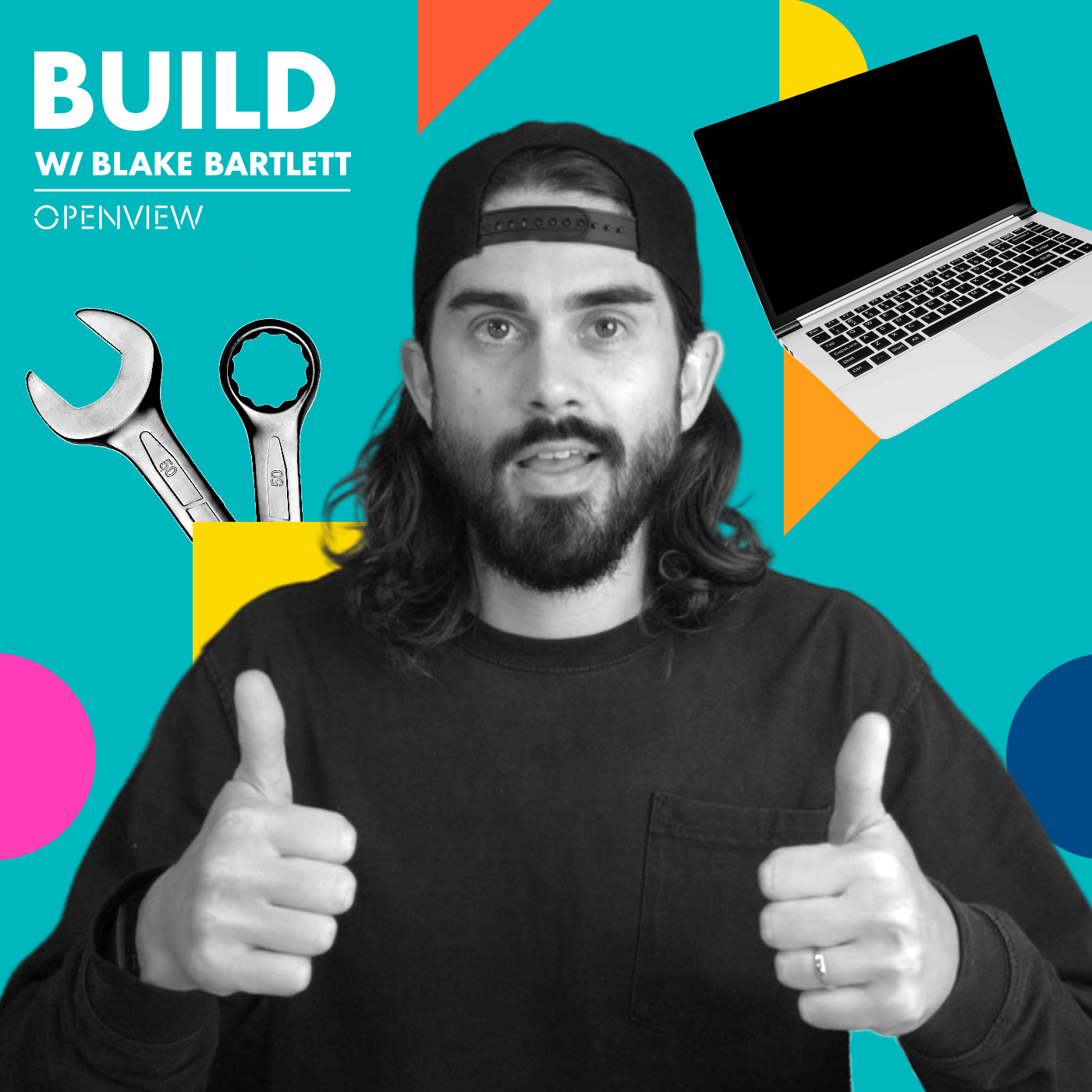 ---
Today's Guests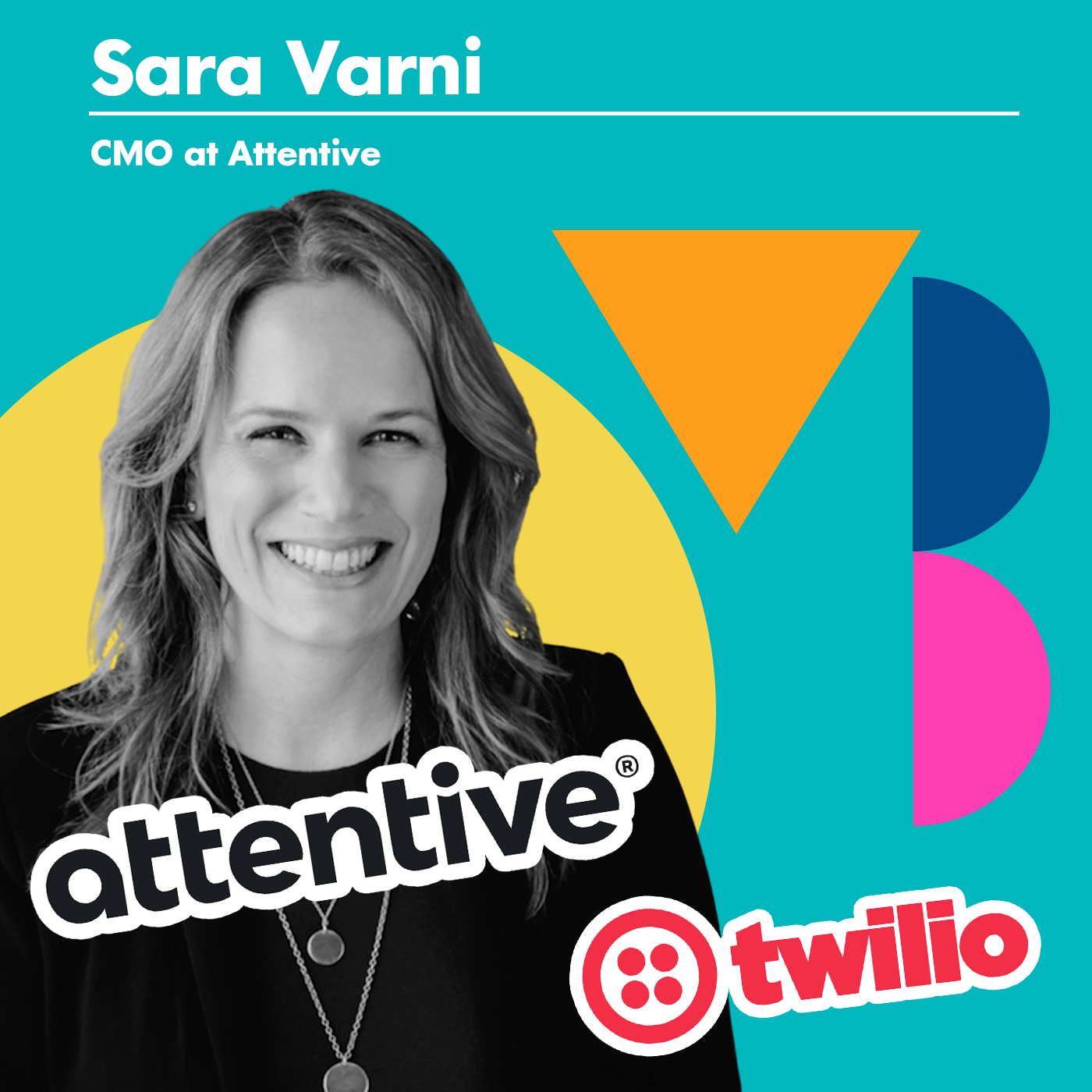 Sara Varni
|
CMO at Attentive, Former CMO at Twilio
Creative marketing leader with a track record for driving awareness and demand for enterprise software products. Effective at building high performing teams across creative, campaign management, PR, and product marketing. Experience building partner ecosystems and empowering startups to become marketing powerhouses.
Follow Sara on LinkedIn